Dance + Exercise = DANCERCISE®
It's so much fun, you'll forget it's exercise!
In 2010 the Emily Watson School of Dance decided that there was something missing from the classes we offered. Something for people not really looking for dance training, but rather a fun way to exercise. We decided to create a class that would combine the music, moves and fun of a dance class, with the physical demand and cardio workout of an aerobics class; AND SO        DANCERCISE WAS BORN!
We use many different styles including, Merengue, Bachata, Salsa, Lambada, Mambo, Reggaeton, Latin Pop, Samba and more. The first 40 minutes are non-stop dance, designed to raise the heart rate and burn calories, while having fun. Then we complete the class with 20 minutes of toning, strengthening and stretching exercises.
You can follow our activities by liking our page on Facebook.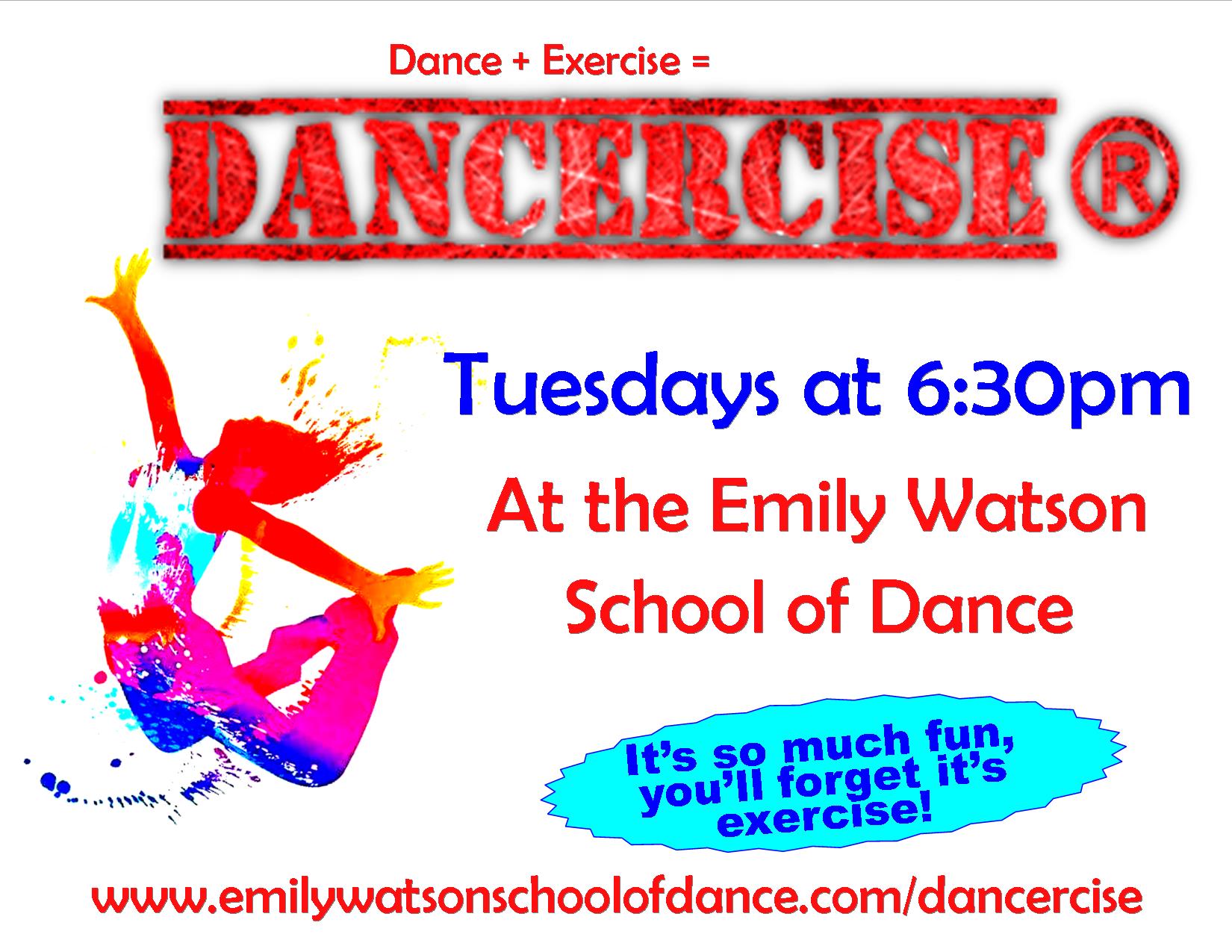 DANCERCISE is registered trademark and available exclusively from the Emily Watson School of Dance.
Return to home page Emily Watson School of Dance